Cy-laser North America
State of the art fiber laser metal cutting systems for plate, sheet and tube.

Special offer:
Lifetime warranty on our
Cy-laser proprietary cutting heads.
Stability. Reliability. Precision. All from Cy-laser.
Keep your production line running smoothly with advanced support from Cy-laser.
We control the entire process of design and build for our EVO III proprietary cutting head,
so you get quick, helpful maintenance from us.
The Cy-laser Difference
"We make high-end machinery with excellent uptime and serviceability."
Robust and reliable design means less downtime
Fast and easy to service; another way to keep production rates high
First to introduce fiber technology in 2005, widely used worldwide
Machines designed exclusively for fiber laser
2D LASER CUTTING
Cy-laser provides world- class fiber laser cutting systems for sheet and plate
Automation
Cy-laser automation makes your fiber laser cutting system more efficient and productive
TUBE LASER CUTTING
Cy-laser provides tube laser cutting systems with robust features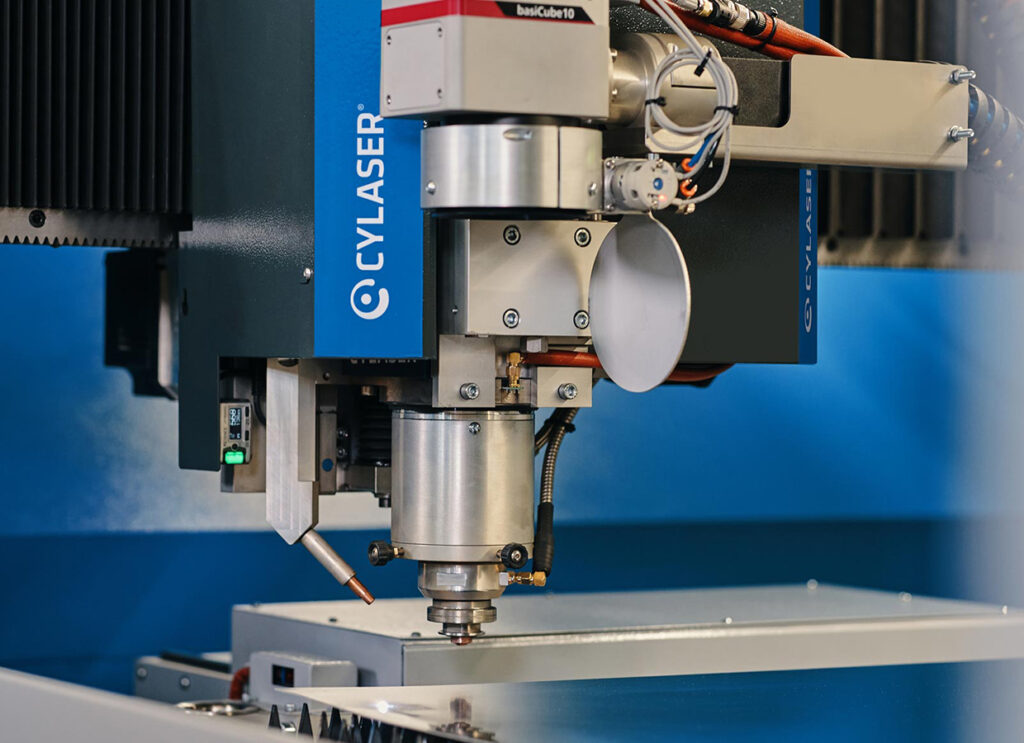 Robust Capabilities From the Industry Originator
From compact solutions to large multi-sheet systems, Cy-laser's systems provide world-class laser-cutting solutions across industries requiring the highest precision and reliability levels.

NEED SUPPORT FOR YOUR
FIBER LASER CUTTING SYSTEM?
We provide service packages for any level of need.
Global company with a local footprint
Cy-laser's primary location in Italy provides global service and products to hundreds of customers and installations worldwide, while our Michigan location provides local expertise, products, and excellent service to our customers in North America.